Follow →
5 tags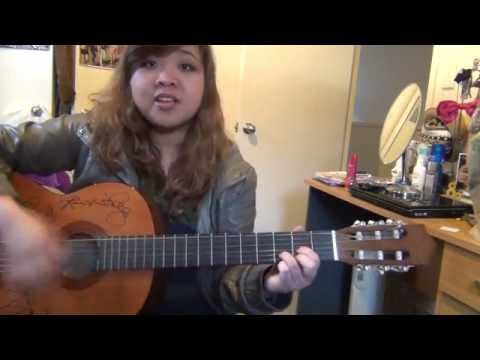 4 tags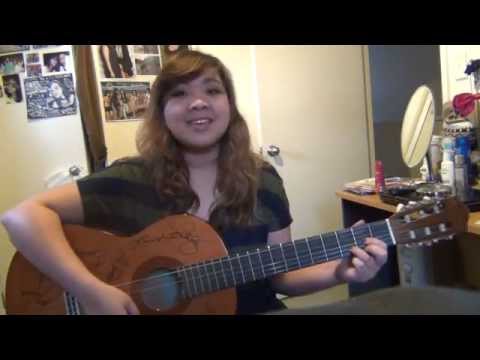 5 tags
5 tags
5 tags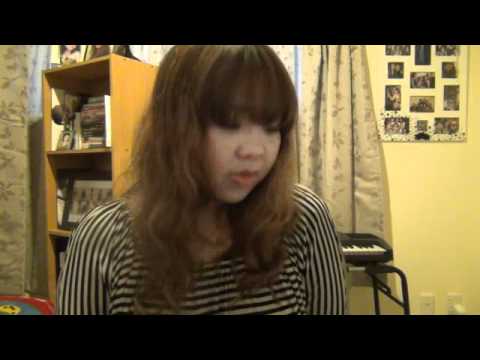 5 tags
5 tags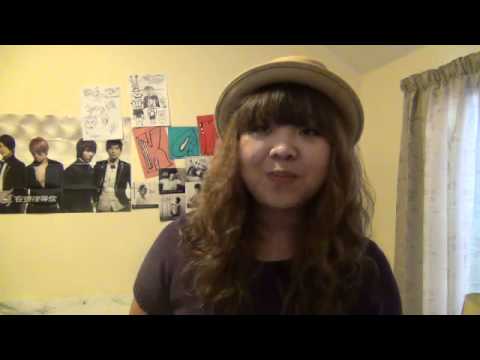 5 tags
5 tags
Week 14: The Story of Us
"now i'm standing alone in a crowded room and we're not speaking." This is how I imagine the scene would look like the next time I see you again - awkward, full of tension, very uncomfortable. Which probably explains why I don't want to see you ever again. I don't want to be in that place, I don't want to be the girl getting sad looks from people we both...
5 tags
Week 13: All This Time
Thanks for your patience! Here's the video that'll make me up to date in my weeks. This song was introduced to me by my brother, who is also the very talented guitarist who played for me in this video. He's camera-shy that's why he only said Hi then went out of the frame. Anyway, I chose this song because it made me realise how much potential I have to excel in life. And...
5 tags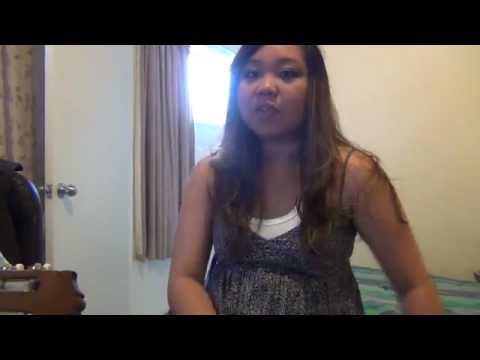 Week 12: F*ckin Perfect
Sooo…I know I'm a week late, I apologise for that.However, I am working on a collaboration with a very talented guitarist, that's why I'm late. We're still working on a few issues with the song and trying to make it perfect! Oh and as a bonus, this is my very first actual video of me singing! haha. (hope you like it!) Anyway, I've been feeling a bit down...
5 tags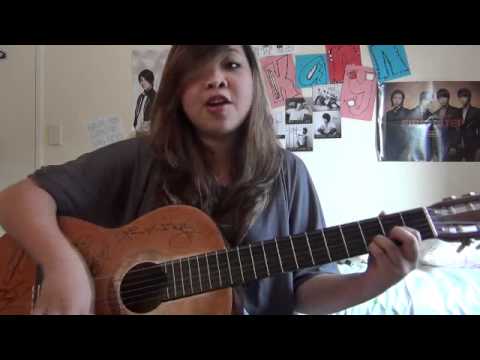 Week 11: Stay
I was meaning to upload a different song for this week, but a good friend of mine has been requesting me to cover this song for quite some time now. So this is for you, Chi chi! :D I'm not the biggest Miley Cyrus fan but I do like some of her songs (don't hate on me). I also love her legs, her figure, and her hair!! If only I could be as sexy as her, that would be a dream come...
5 tags
5 tags
Watch
Week 11: Taylor Swift concert snippet Apologies for not uploading a song for this week yet. I'll upload one tomorrow :) In the meantime, I just wanted to share with everyone this short video clip of Taylor Swift singing my favorite song Long Live off her Speak Now album. I went to her concert here in Auckland, New Zealand and was lucky enough to be part of her first (of three) show! She is...
Week 10: Skyscraper
"Go on and try to tear me down I will be rising from the ground like a skyscraper." This week I've been thinking a lot about my experiences on bullying. You see, bullying isn't just about someone being hurt physically, it's about someone being hurt emotionally. Whether it's being made to feel humiliated, useless, or insignificant. At least that's my...
5 tags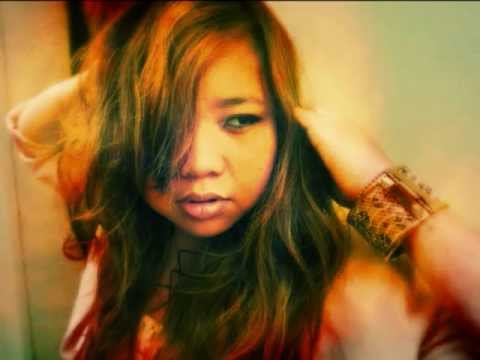 9: Last Kiss
"All that I know is I don't know how to be something you'll miss.. I never planned on you changing your mind." I'm brushing up on my Taylor Swift songs in preparation for her concert here on the 16th. That, and I just love how I can fully relate to each and every one of her songs. It's crazy! Today, I have Last Kiss on repeat. This song perfectly describes how...
5 tags
8: If I Die Young
Lately, I've been contemplating what if I died tomorrow? Would I have no regrets? What effect would that have on my family? my friends? I wonder if they'd miss me. This is one of the reasons I am trying so hard to be honest with the people that matter in my life. We never know when our time will be up and it's best to be prepared. I want the people who matter know how much they...
5 tags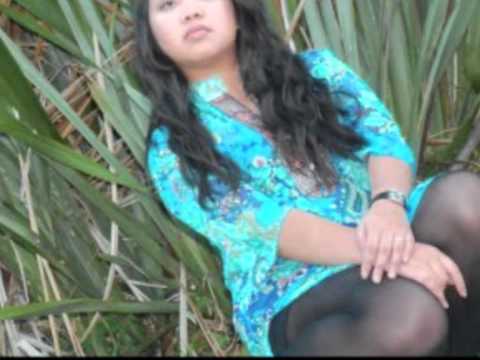 7: Jar of Hearts
A friend of mine requested this song. Sorry, it took me a while to get it done! But here it is. This is a cover of Lea Michele's version since I couldn't find a decent instrumental of the original by Christina Perri. Nevertheless, both versions are great! And I love both Lea Michele and Christina Perri. They're two very different artists and are both extremely talented. Moving...
8 tags
6: Wish You Were Here
Valentine's Day is a week away and it's making me sad. This'll be the first time in 4 years that I'll be alone on Valentine's day. Quite honestly, I'm dreading it. I've gone and organised a date with one of my closest girl friends but our plans got cancelled. So I'm trying to figure out a way for me not to be alone that day. Sadly, no solutions come...
5 tags
5: I Love You, Goodbye
It's been nearly 2 months. For some weird reason, when I hear this song I can hear you singing it to me. I understand why you did what you did. I believe I'm at the point where I can now, genuinely, wish you happiness. I only want you to be happy, and if that means I can't be with you, then I can accept that. Now it's my turn to say goodbye.
5 tags
4: How Could an Angel Break My Heart?
I'm trying to understand how this could happen. I have so many theories but none of them make sense. haha! I guess for now I should just completely let go. If we were meant to be, we'd find a way back to each other right? I've always believed that we, as people, don't stop loving a person. Once we love someone, we'll always love that someone. The intensity of our...
5 tags
3: Back to December
Remember that break-up I mentioned? It happened in December. And because I've been bumming all month that's all I can think of. So I thought this song was perfect for me, considering my circumstances. I admit, there are some things I would have done differently if I could turn back the clock. But there are no do-overs in life, we get one shot, nothing more. Personally, I know I need...
5 tags
2: Someone Like You
This song just hits anyone. I loved it when I first heard it, and I love it even more now that I can fully relate to it. I was in a 4-year relationship but that ended late last year. I wouldn't call it a bad break-up but it's still sad. I sang this song because I needed to give myself the assurance that I will be okay; that I will be able to find someone like him, maybe even better;...
5 tags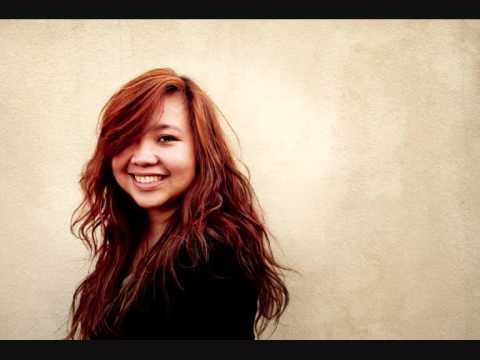 1: Live Like We're Dying
I know I'm 2 months behind on my weekly songs, but I promise I'll fully catch up by today! I've got lots of songs just waiting to be uploaded and I only found enough free time today to sit down and do this. My first song for the year is The Script's Live Like We're Dying. I chose this song because I believe that this year I will do what the title says. I will live my...
5 tags